Contact Us
Angelo Sacco, Jr., CPA
Partner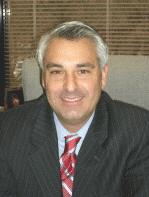 Phone 215-441-8460 ext. 16
Email
Loading Email...
Angelo has spent his entire career in public accounting joining Sacco Sweeney LLP in 1992. His experience includes advising businesses and individuals on various management, accounting, financial and tax issues. His practice is focused in the areas of tax preparation as well as tax planning and compliance.
Angelo is a member of the American Institute of Certified Public Accountants and the Pennsylvania Institute of Certified Public Accountants.
He received a Bachelor of Science degree in accounting from LaSalle University and a Master of Science degree in taxation from Philadelphia University.
Angelo is an adjunct professor of accounting and taxation at The Pennsylvania State University.