Contact Us
Angelo Sacco, CPA
Partner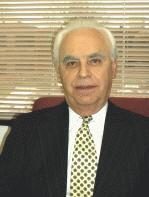 Phone 215-441-8460 ext. 12
Email
Loading Email...
A co-founder of Sacco Sweeney LLP, Angelo has over 40 years of experience in the accounting and tax field. His practice is focused in the areas of tax and estate planning, tax preparation and compliance and management consulting.
His extensive experience includes positions as an Internal Revenue Agent and accounting and tax professor with Saint Joseph's University. Angelo is a frequent lecturer on federal tax topics and has also authored several published tax articles. He has been recognized in "Philadelphia Magazine" as one of the areas top taxation and estate planning professionals.
Angelo is a member of the American Institute of Certified Public Accountants and the Pennsylvania Institute of Certified Public Accountants.
He received a Bachelor of Science degree in accounting from Villanova University and a Master of Business Administration degree from Temple University.